Today, Tuesday, October 13, is a big day! This is the official release of my divinatory game The Sixth Sense Oraclepublished by Trédaniel editions.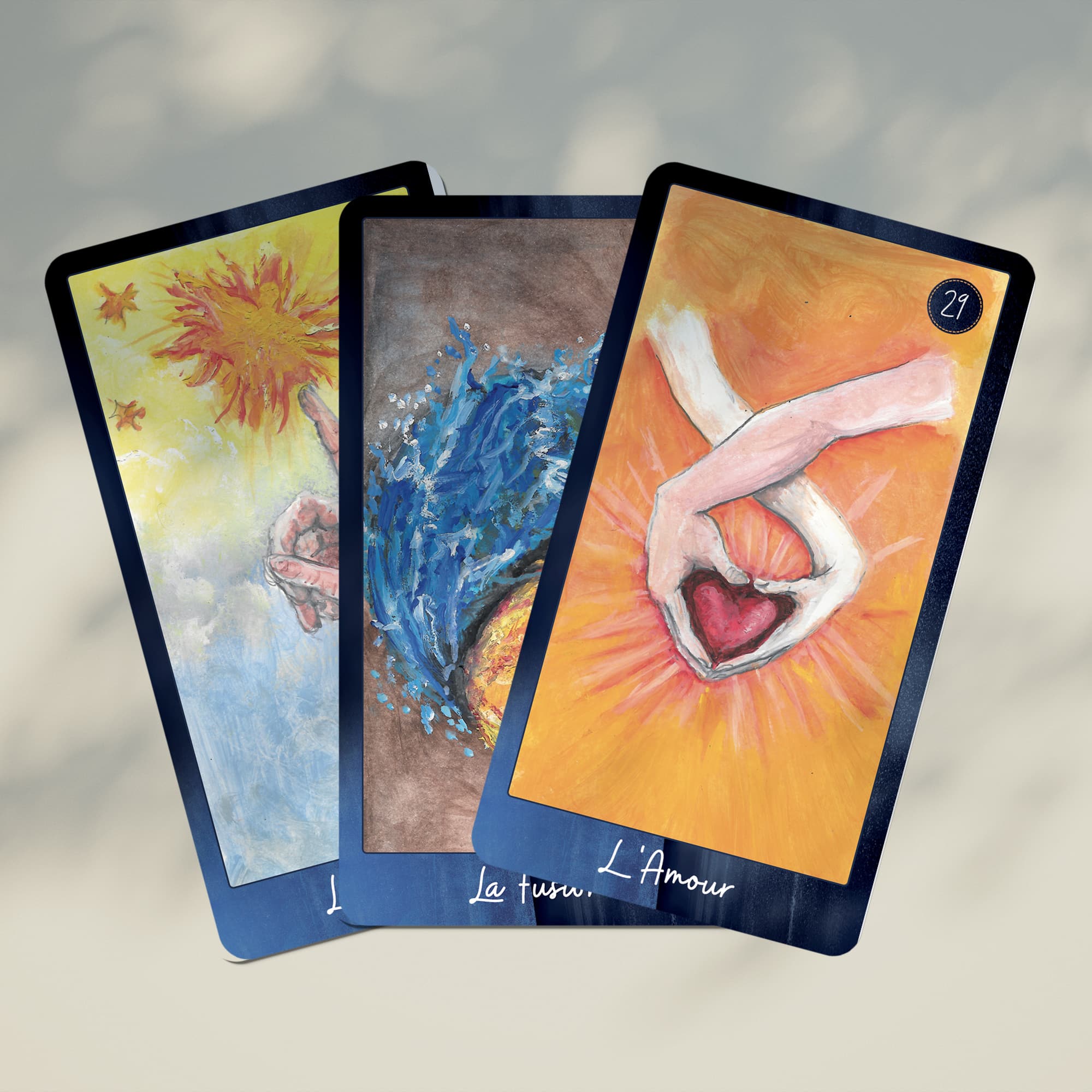 A unique divinatory support
The Sixth Sense Oracle is a divinatory support designed to allow everyone to connect to their intuition and hear their little inner voice. It consists of 47 cards beautifully illustrated by a painter. Each of the cards is dedicated to inspiring you and revealing the hidden meaning of the experiences you are going through. The themes represented are universal and very eloquent: love, backwardness, elevation, instability, lies, health, youth, happiness, …
The Sixth Sense Oracle is accessible to everyone, whether you are a beginner or an expert in fortune-telling. It is intended to awaken your intuitive abilities to enable you to decode messages from the universe and predict the future. The explanatory booklet guides you in drawing and interpreting the cards so that you can better understand the knots of the past, what is at stake in the present and will happen in the future. More than a divinatory support, my oracle wants to be a spiritual guide who accompanies you on a daily basis to make a choice, to understand a problematic situation, to guide you in your spirituality.
A great tool for personal development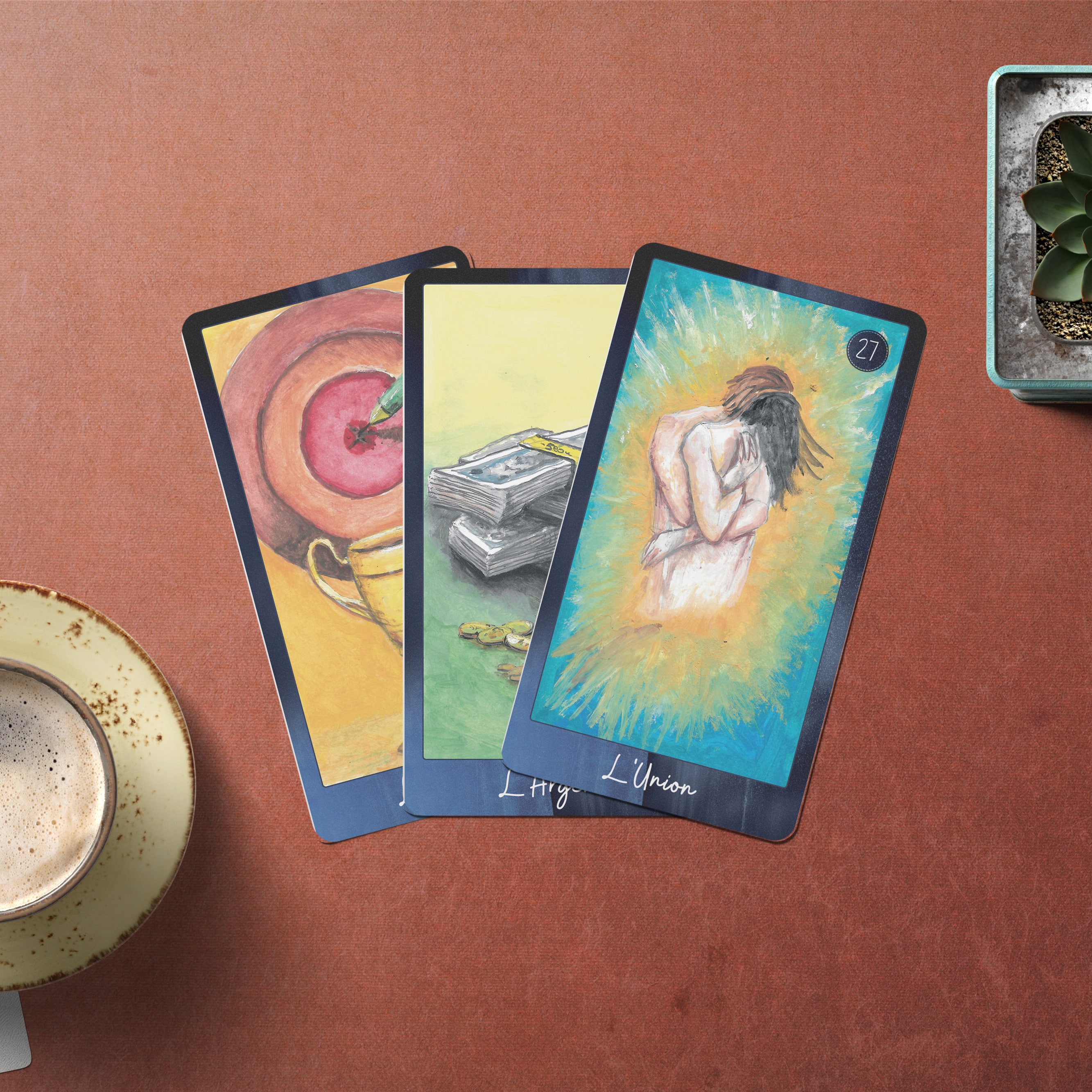 The Sixth Sense Oracle answers all your questions, whether they relate to sentimental, professional, financial, family matters, etc. It opens the doors of perception to you and frees you from the fear of the unknown to reveal messages to you. keys to your existence. Designed to participate in your personal development, my oracle accompanies you in the stages of your life. It informs you, inspires you, answers you in order to help you make the right decisions for your present and future development.
Are you faced with a choice? Do you need to clarify a complicated situation? Do you want to connect to your inner compass? Do you need guidance? My oracle answers you in all benevolence.
He is an adviser, a powerful support that allows you to get in touch with your guides and to be master of your destiny.
An oracle for everyone, who guides you in your life choices!
To find out more and place an order, click the button below
ORACLE ORACLE