Perspicacity, mischief, intelligence and sociability are all qualities that do not lack to characterize the native of Gemini. Flexible by nature, this sign retains a teenage appearance and a pronounced taste for leisure for a long time. It's a rather thoughtful sign with a pinch of humor and manual dexterity. Geminis are equally fond of games, eloquence and the expression of words. Discover in this article the main qualities of Gemini
The qualities of Gemini in love
We appreciate Gemini for their delicacy, their humor, their liveliness and their adaptability. Gemini is an intelligent, charming and dynamic partner who loves to chat and share good times with those he loves.
In love, he is a sparkling romantic heartthrob, a passionate person who loves surprises and change. Both curious and communicative, he will never let routine scorch his heart story.
Friendship qualities of Gemini
Gemini is flexible, useful, mobile and resourceful. In friendship, he is often talkative and versatile, without however being resentful or complicated. He enjoys everyone's company but only grants a very selective trust. This is why he maintains real ties with a restricted group of people. However, he is very helpful and knows how to adapt to all situations.
The qualities of Gemini as a parent
Gemini is complacent, complimentary, funny, playful. With him, there is no room for boredom and routine. At home, he is often a very good handyman, a Sunday handyman who takes great pleasure in tinkering.
As a parent, Gemini is forgiving of their children, yet their influence is subtle and real. Through his expressive activities, he encourages exchanges and strategic disputes.
Like the Gemini dad, the Gemini child needs to be dynamic, because he hates monotony and boredom. He therefore needs to learn and play.
Living with Gemini on a daily basis
Gemini is an easy-going man. At home, he likes an independent life where autonomy reigns and encourages diplomacy to solve problems. Basically, the native of Gemini adores family ease and a good atmosphere. This is why he prefers openness to the outside, picnics and varied outings with relatives.
Gemini and money management
Geminis are cunning, very perceptive and profiteers. In general, finances do not fascinate them, however they are very resourceful in case of glitches. When they lack money, they know exactly where to find it by adapting to all situations.
When it comes to spending, Gemini is quite frivolous but retains enough pragmatism to avoid trouble, even if it means ending the month eating exclusively pasta.
The qualities of Gemini at work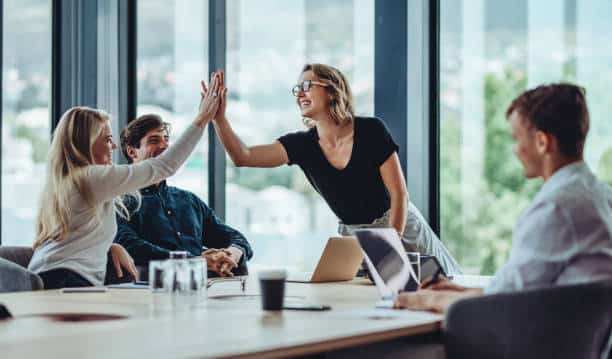 At work, Gemini is a pleasant and intelligent collaborator; a jack of all trades, a man who does not fail to carry out his tasks. However, he sometimes struggles with overly strict hierarchies or outdated regulations. Nevertheless, he is skilled enough to maintain a friendly atmosphere in his entourage.
As a boss, he is cool as long as the daily directives are respected with a sustainable work rhythm. But he is quite rigorous in the face of the stubbornness of some and the laziness of others.
The sports qualities of Gemini
Gemini is lively, mischievous, astute as well as athletic. The busier he is, the more he thinks, the more his brain simmers with excitations in the face of reflection.
As a sporting end, Gemini love skill sports like fencing, tennis, badminton and figure skating. But, they also have a strong taste for motorcycle racing, bicycle racing and even jogging and walking.