Ruled by Jupiter and driven by the power of fire, Sagittarius is both self-reliant and optimistic. He is a character who arouses confidence and courage, because he manages to take advantage more or less of each situation that arises. Able to show good faith, Sagittarius is also endowed with an excellent intuitive intelligence, which allows him to take advantage of opportunities greatly. Therefore, if you are a Sagittarius, know that knowing your personal qualities is essential to your professional growth. We invite you to discover below, your favorite jobs as natives of the Sagittarius sign.
What career for the Sagittarius sign? Confident, bold and optimistic, Sagittarius is someone who has an open mind to the world. It is a quality that is essential to him, because it allows him to appreciate everything in its real grandeur. Sagittarius is constantly looking for a job that would allow him to move and interact with people. In fact, exchanging and transmitting his research, his knowledge and his ideals are all things he knows how to do perfectly. Moreover, it is one of the skills that allows him to land jobs as a teacher, travel guide or tourist. He will feel happy in careers related to tourism, cultural discovery but also as a pilot, translator or even salesman. However, the latter needs recognition to remain very competitive!
Qualities for the Sagittarius sign
Sagittarians are great entertainers, as they have a bountiful imagination as well as an ease in interacting with others. Moreover, they are characterized by their desire to change the world, which de facto explains their talent as an actor, writer and communicator. In addition, thanks to their communication skills, Sagittarians can easily persuade others, which makes them very good sales people. In fact, they know how to find the right words, they place them in molds of well-designed and understandable sentences when addressing their interlocutors. They therefore know what to say, what to do, according to their interlocutors. However, Sagittarians do not like routine jobs, jobs that are stagnant, because they constantly need new challenges, new breaths, to move and learn while working. Their immense quality as well as their love for work are all reasons that explain their success in the professional world. In addition to being sometimes very opportunistic, they are able to react well to the most critical moments by making good decisions. As a co-worker, they also show initiative and are very respectful of the hierarchy. But, in the event of injustice, they are sometimes recalcitrant or even rebellious in the face of the decision-making authorities. Nevertheless, as bosses, they are generous people who grant trust and respect to co-workers. We also note that they are excellent work bosses by their ability to motivate the pack and provide pep. They are friendly collaborators, able to create an environment conducive to work.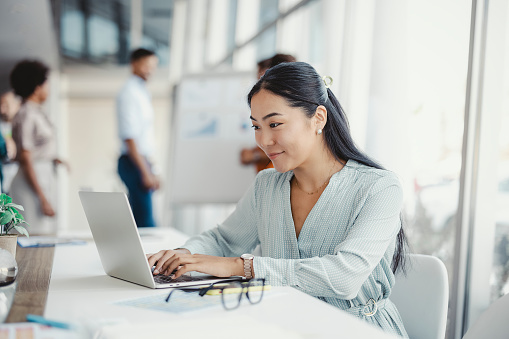 What jobs for the Sagittarius sign?
Thanks to their technical skills, Sagittarians are able to stand out in various professional fields including art and literature. Indeed, these are professions in which they can unleash their creativity and initiative. In addition, they can now use their passion for travel to become ambassadors or tourist organizers. Here are some ideal jobs for the natives of Sagittarius:
Stewart / stewardess
This work combines most aspects of the Sagittarius character. It is therefore from the positions to be privileged as a Sagittarius. Indeed, he combines both his attraction for languages, foreign culture, his taste for travel and his need for exchanges and communication. Moreover, we are talking about an all-in-one job. So, if you have to choose just one, it will be this profession of course! However, let's analyze other professions just as interesting as the latter.
Tourism / travel organizer
Sagittarius can translate their passion for travel into a real professional career. It can be carried out as an expeditionary or tourist organizer. Indeed, he will be able to flourish and find the appropriate words to promote dream destinations.
Foreign language teacher
The work of foreign language trainer is perfectly compatible with the natives of Sagittarius who upstream adore cultural diversity. Moreover, by interacting with his students during language activities, he is not likely to get bored.
Translator interpreter or guide
As a translator-interpreter, the native of Sagittarius will combine both his love of culture and living languages ​​in order to help different people to understand and interact. It is therefore a very exciting job that will immerse him in the discovery of cultural shocks and people.
Ambassador
The job of ambassador suits Sagittarius perfectly, keen on the idea of ​​discovering the world. In addition, he can rely on his optimistic character to reason and excel in diplomacy; a profession of cold blood.
International sales
This is one of the professions that Sagittarius can successfully exercise. In fact, thanks to his capacity for persuasion and negotiation, he can be an international salesman, then work in import-export companies.
animator
Animation is the area in which Sagittarius will be at ease. This profession is a godsend for him, because not only is it easy for him to interact with others, but he will also be able to connect people to each other, by making them act or react.
Writer/philosopher
The natives of Sagittarius have the desire to shape the world in order to flourish. This is why they devote themselves to literature and philosophy, professions that allow them to put forward their often noble or avant-garde vision.
Politician
The native of Sagittarius can carve out a good career in politics due to his ideological convictions. It is therefore the ideal place to take advantage of his qualities as a politician according to the geopolitical or political situations of the moment.
Artist/comedian/actor
The profession of artist is very suitable for some Sagittarius natives. Being an artist or actor for Sagittarius offers him freedom, independence of actions and gestures; anything that allows him to express himself freely in the limelight with legendary humor!
Horse breeder, jockey or horse groomer
Working with horses should offer some Sagittarius natives a lifelong freedom of natural discovery. In fact, they will be able to enjoy the outdoors as well as the animals.
military careers
Finally, careers in the military seem to suit Sagittarians well. Lover of the field and of the service rendered to others in an altruistic way, we could well see him realize himself as a soldier, or even in martial bodies such as the police, the gendarmerie, the navy, etc. Of course, all this is only an overview of the favorite jobs that a native of Sagittarius could exercise due to his innate qualities. However, the most important thing is to know yourself well in order to be able to pivot towards a given profession with joy. Do not hesitate to contact our clairvoyant team for personalized guidance on the subject.