Elizabeth TEISSIER: A destiny carried to the stars
From the age of 14, Elizabeth TEISSIER was a woman passionate about cinema, moreover that was going to be her vocation. A few years later, the Italian filmmaker Fédérico Fellini encouraged him to study astrology, he said to him: "It is the most fabulous science there is! ". Germaine Elizabeth Hanselmann dit TEISSIER was born under the sign of Capricorn on January 6, 1938 in Algiers to a Swiss father and a French mother. She began her schooling in Bern, Switzerland. After a few years of study, she obtained a license and a DEA in modern letters. In 1960, she gave her hand to André TEISSIER du Cros and continued to use her married name after her divorce. She began her career at Coco Chanel as a model, then at Models International, she posed for fashion photos in several magazines.
The adolescence of Elizabeth TEISSIER brought to the cinema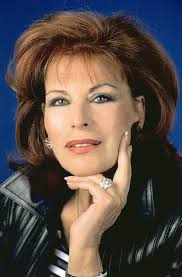 At 28, Elizabeth Tessier played her first film role with Jean Rochefort and Samy Frey, then with Burt Lancaster, around twenty followed. It is the « pope » of astrology Henri-J Gouchon who agrees to give him lessons after having studied his chart. In 1975, a producer asked her to make a horoscope for TV, she found her way…. It was on Antenne 2, now France 2, that she created the very first televised horoscope in Europe, a daily program 2 minutes before the 8 p.m. news which aroused a lively controversy on the part of the rationalists and was Arrested a year later, she launched a program on the German channel ARD called Astro Show which made her famous overnight and was to be the ambassador of astrology in Europe. Elizabeth will write fifteen books, such as « Your Horoscope » annual, translated into fifteen languages, including Chinese. At the time, she was considered with Didier DERLICH, as a star astrologer and benefited from very strong media coverage.
Astrologer Elizabeth TEISSIER consulted among the greatest personalities of her time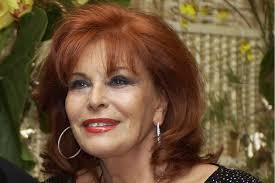 Great personalities have consulted him, such as the King of Spain Juan Carlos, François Mitterrand asked him during the Gulf War, he was very keen on advice despite his skeptical and rational character, she said. Elizabeth Tessier has passions, such as reading, yoga, music "I listen to it according to my mood" she will say. Her ideal feminine was Simone de Beauvoir, a Capricorn like her. In 2001, under the nose and the beard of her detractors, she obtained the mention « Very honorable » at the presentation of her doctoral thesis in sociology, since then, she has been divided between various astrological headings in France, Belgium, Switzerland and in Austria. His fight, his struggle, will have been to work to bring astrology out of its cultural ghetto and to give it its letters of nobility.
A great lady of astrology: Elizabeth Teissier
You can also discover its official website: https://www.eteissier.com/accueil.asp